Summer's hottest hair trend – short hairdos – is back again! How will you wear yours? From Emma Watson's sleek pixie, Kate Peck's sexy quiff to Hayden Panettiere's short twisted, get inspired by our list of the trendiest hairstyles of our favourite celebrities…
Would you like to know more about the trendy Celebrity short hairstyles? Read on.
1. Sleek Pixie:
Image: Getty
Actress Emma Watson's gorgeous short and polished locks are a constant source of envy for most girls out there! Styled in golden, sleek pixie, Emma's hairstyle truly brings out her highlights, and accentuates her face beautifully.
A great I-just-did-my-hair-up look, this pixie celebrity short haircut is one simple style to create and maintain. That's the great thing about this hairdo, it's easy and quick to do – all this hairstyle requires is a flat iron and hairspray. Match it with your dewy and glowing skin and voila, you got yourself an elegant and uber chic style.
[ Read: Top Hairstyles For Short Hair ]
2. Pompadour: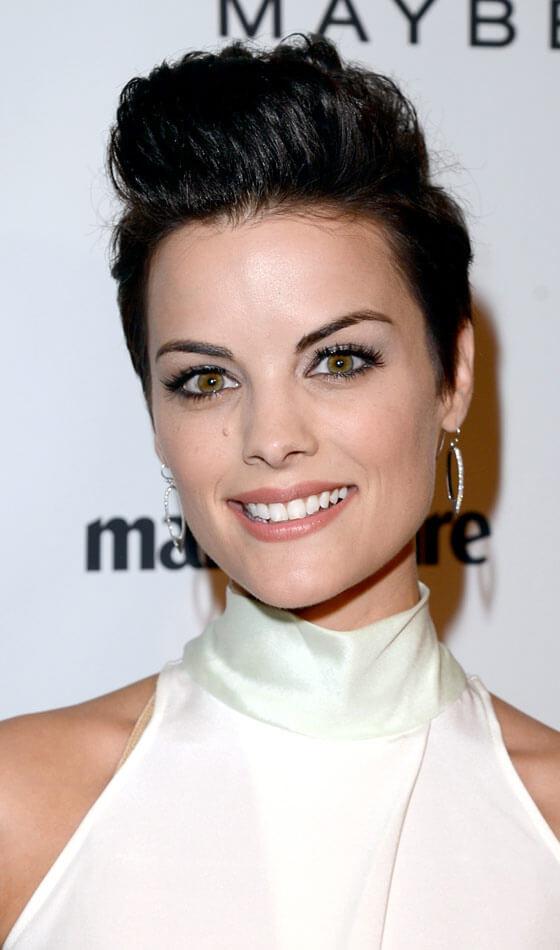 Image: Getty
To add an extra glamour to your look, opt for a sophisticated side parted, softly curled hairstyle. Make like Jaimie and finish with a flush of warm pink blusher and a matte red lip to be oh-so-chic.
To create this look, start with blow drying your hair with a soft brush. Once you have created volume and shine, take big sections of hair and tease the top of hair with a fine comb and spray with hairspray for some extra shine and texture. Leaving the top piece that you backcombed out, pull the rest of the hair and secure it with bobby pins.
3. Side-Shaven Mohawk:
Image: Getty
Dominique looks hot in this mohawk look – and needless to say, she can carry it off well! Here we see the actress sport a modern and super edgy look. Shaven at the sides and a mohawk in the top, this perky hairstyle is quirky, stylish, and great for heart, square and oval-shaped faces. We absolutely love the amped up look, and if you're bold enough to wear it, apply loads of hairspray to hold this sky-high style.
4. Choppy Pixie: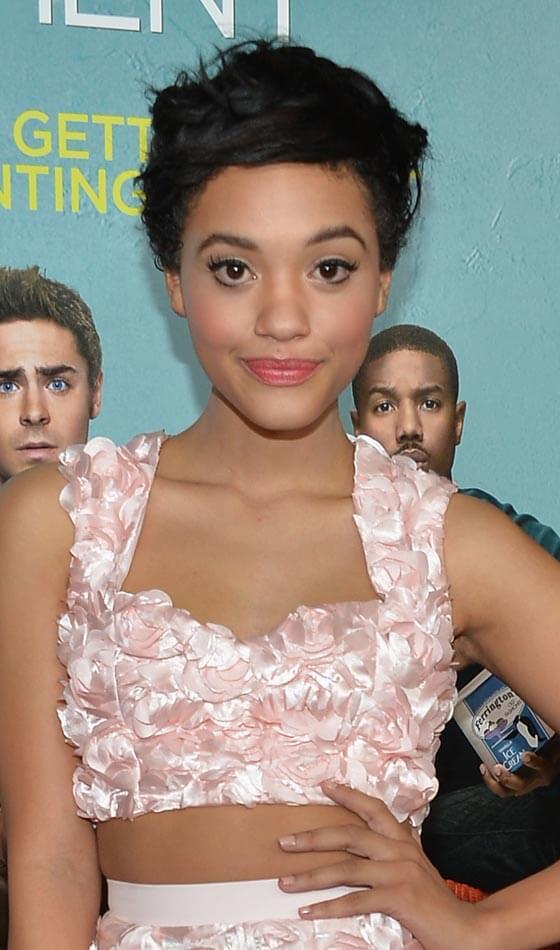 Image: Getty
Soft, natural-look chops were the perfect complement to actress Kiersey Clemons' super-girly premiere of Focus News. Perfectly peachy around the front to frame her face, we love her minimal makeup as well. For all those looking to take their natural black hair to the next level, we recommend this picture of cutie Kiersey as an inspiration to take to your hairdresser.
Elegance, gamine, and beauty at its best, to recreate this glamorous hairdo, you require texturizing gel along with a curling iron, that is, if you have poker straight hair, to give it a bit messy, choppy 'do.
Tip:If your fringe is at an awkward length, then with the help of hairspray, side-part your tendrils like Kiersey.
5. Side-Fringe Pixie: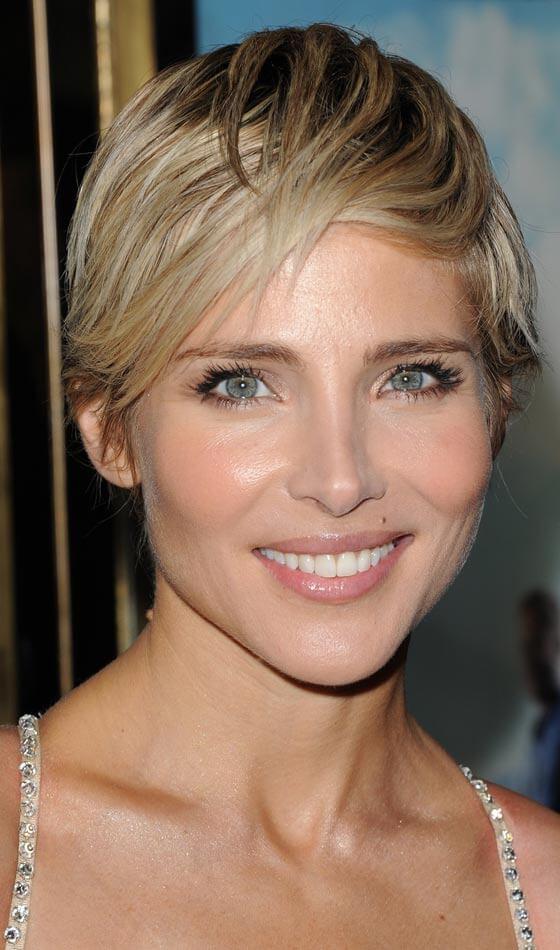 Image: Getty
Actress Elsa Pataky sported this natural look for a while and we absolutely loved it. Though grown-out pixie is difficult to maintain, Elsa, with her easy side-swept fringe proves otherwise. The actress has her hair shorter at the back, while the longer parts of her side hair are just left to flow freely, and that really brings out the edge in her look.
To recreate this easy-peasy hairstyle; begin sweeping your hair in one direction, spray a good amount of texturizing mousse and give the hairstyle a lot of texture and dimension with the help of your fingers. Remember, the longer length of your hair can help you frame your face perfectly, while still making you look like a rockstar.
[ Read: Ultimate Guide to Short Wavy Hairstyles ]
6. Quiff: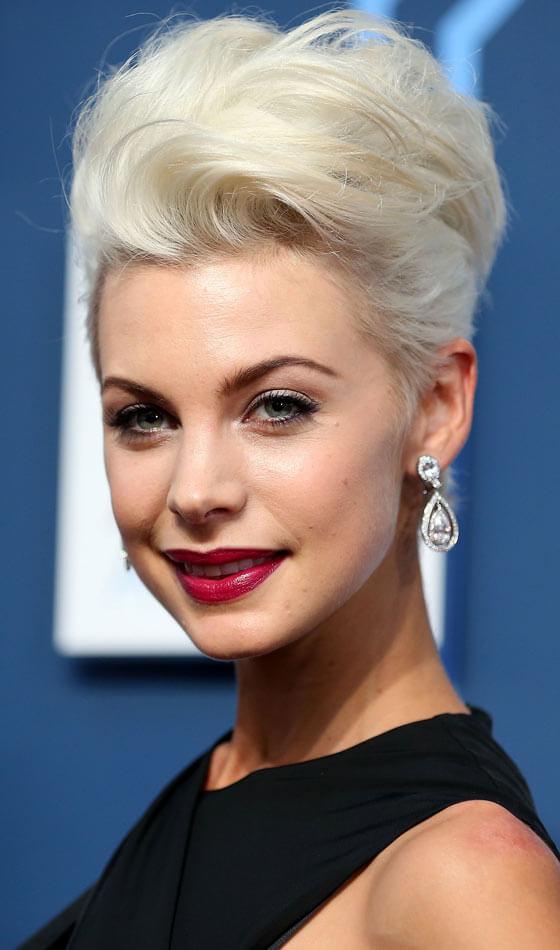 Image: Getty
Model Kate Peck looks hot and classy with her rosy makeup and a slick of bright lip colour to match her loose quiff hairstyle.
To achieve this look at home, begin with sectioning out the hair from the crown. Now, if you want a more subtle look, make the quiff smaller. Perfect for second-day hair, if you're styling with freshly-washed locks, add a generous blob of Kerastase Volume Active Mousse to the top section of the hair for the hold. Blow dry the front section of hair and start teasing (backcombing hair from the back to the front) at the crown. Once done, take a soft round brush and style the rest of your hair by slicking it back. Finally finish with a spritz of hairspray!
7. Curly Bob: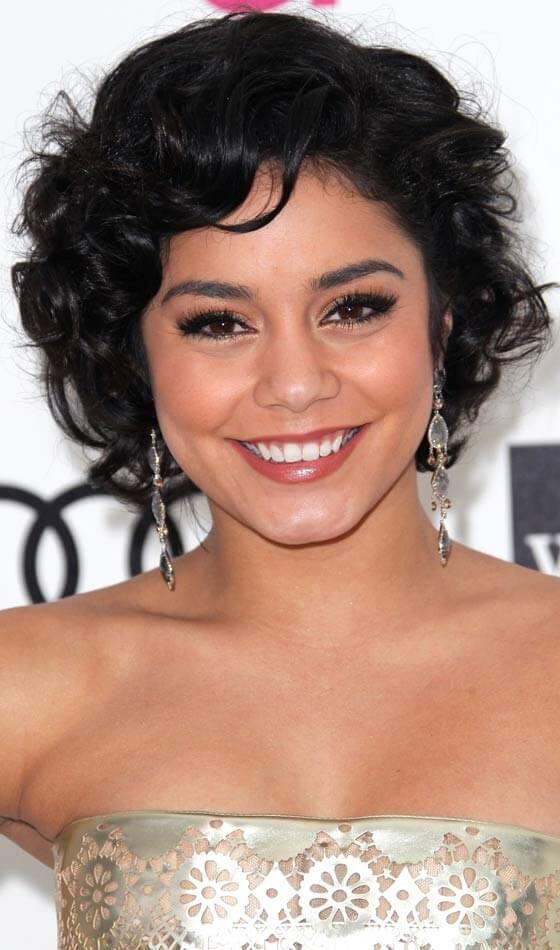 Image: Getty
Actress Vanessa Hudgens swaps her normally long, wavy hair for short, subtle curls at the bottom – and still looks uber gorgeous. The singer's subtle curls are big, voluminous and flirty, giving her plenty of life and leaving us to envy.
Recreate this easy hairstyle by blow drying your hair with a round brush for a tad bit extra volume. Then use a slim barrel curling tong to create subtle waves. Wrap a few selected sections of hair around the tong on low heat. Once done, brush your loose curls for natural looking waves and match this hairstyle with refined makeup for best results. Totally on-trend hairstyle, we would try to DIY this look at our next night out, brunch, or a get-together.
8. Layered Pixie: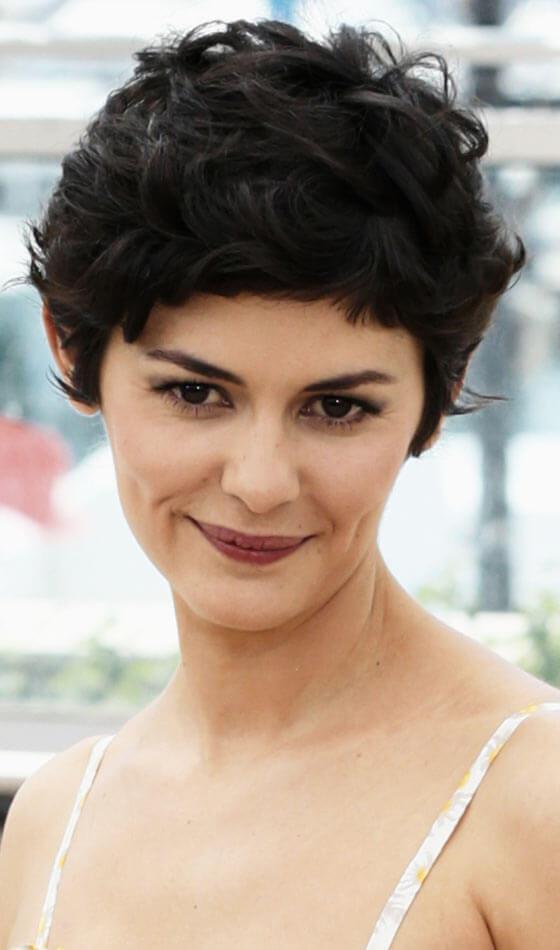 Image: Getty
How much do we adore Audrey Tautou and her layered pixie crop? Well, a lot. That said, we love her signature look so much that we are booking an appointment with the hair stylist as we types this.
To duplicate this chic and modern look, with the help of your fingers apply a texturizing mousse to your damp hair and blow dry. If your hair is super-short, touch up pieces with a curling wand for a sleek yet undone look.
9. Short Twisted Ponytail: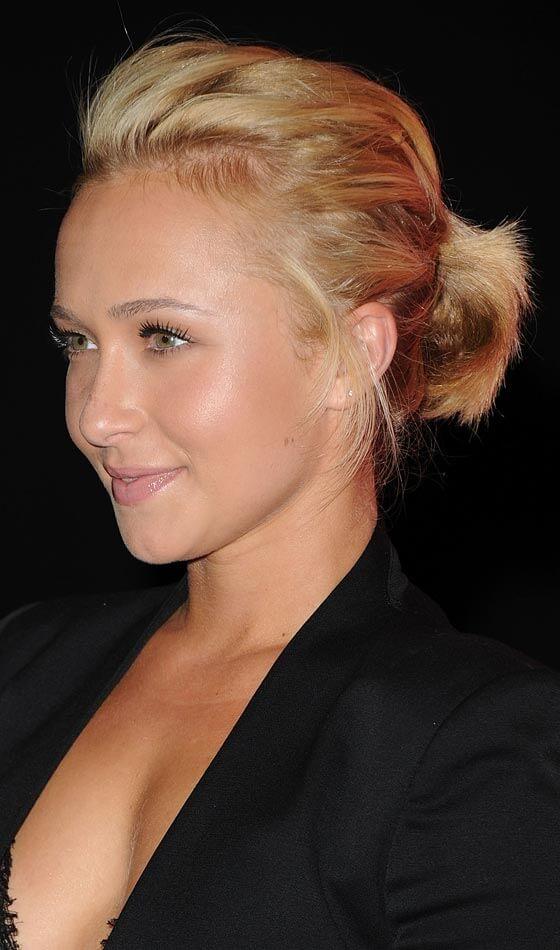 Image: Getty
And this is how you style your short-hair into a ponytail. Actress Hayden Panettiere looks smokin' hot with her blonde hair in a short, twisted pony. Prim and proper!
To recreate Hayden's look, straighten your hair to make it poker-straight, sprtiz it with a strong hairspray (like Nexxus Exxtra Gel) for extra hold and texture. Now section out hair and twist it at the back of your hair and use grips to hold it in place. To further accentuate the facial features, blow out the loose bits in front and flick them to the side. Mist in place. Gorgeous, isn't it?
[ Read: Very Short Hairstyles ]
10. Side Bob: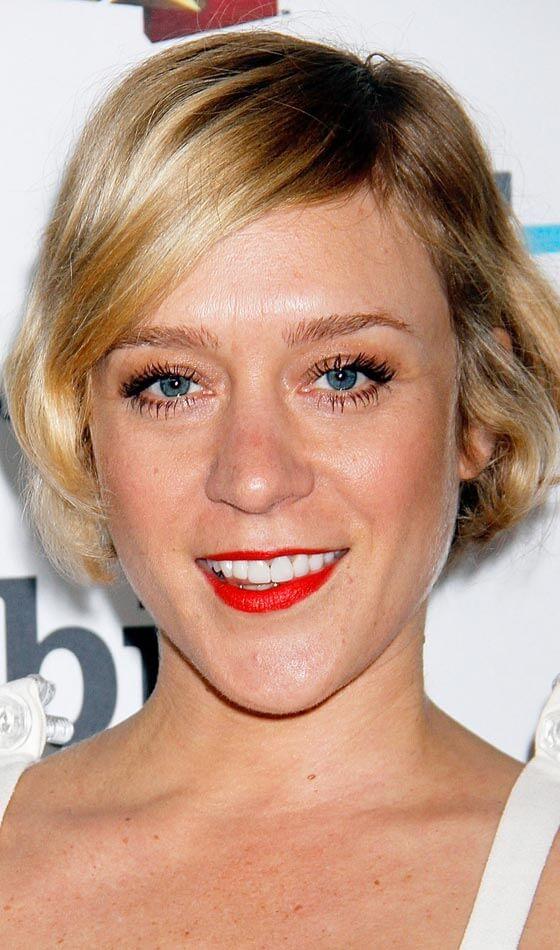 Image: Getty
Blonde hair colour is a great addition to any hairstyle, especially if it's a side bob ala Chloe Sevigny' do. The great thing about side, rounded bob is that you instantly have volume and texture without even trying. Chloe's style is totally stylish and with the addition of side-swept bangs, she achieves a feminine and chic appearance. Make sure you consult your stylist before changing your hair colour.
Bring out your short-y creativity and try these celebrity short hairstyles for yourself. Let us know your favourite hairdo in the comment box below!
Recommended Articles:
The post 10 Trendy Celebrity Inspired Short Hairstyles appeared first on STYLECRAZE.